10% off your total booking when you spend £70
Use coupon code 10WINTERHMSC to book.
Offer is available on all Packages excluding the Summer Family Offer
*Minimum spend is required
Mi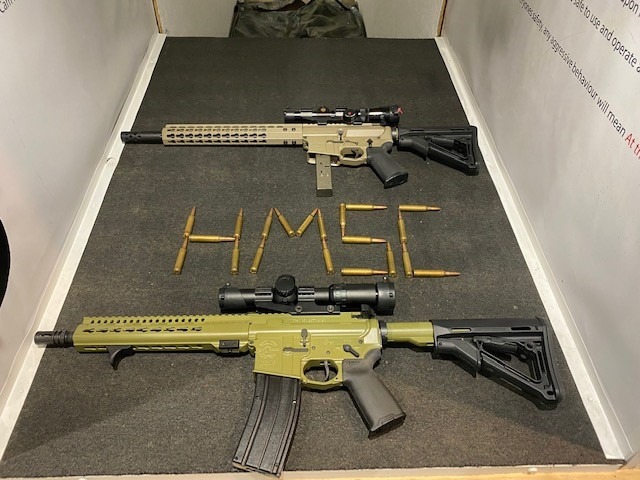 Contact US
About Us
Heavy Metal Shooting Centre is a Premier 50 Yard indoor Shooting Range Manchester, North West. Firearms and Guidance Provided.
Easily accessible only 3 minutes from the M60 ring road. We provide the perfect venue for individuals and groups to have a great time at our 11 lane facility in Greater Manchester including 4 dedicated wheelchair accessible shooting points.
Target Shooting is a sport for everyone to enjoy, from families and youngsters to corporate groups looking for a different team challenge. Our dedicated Range officers will teach you all the safety and handling knowledge to ensure you have a stress free experience.
Safety is of upmost importance to us and to ensure everyone has a safe and fun visit we will ensure each shooter is personally guided through their shooting experience.
You don't need a firearms license. All you need to bring is your photo ID and proof of address.
At Heavy Metal Shooting Centre, you will discover a shooting experience like no other. Our Range provides a safe environment for all age-groups – whether it is load developing or it is your first experience with a firearm.
HSW Rifle and Pistol Club has been active and Home Office approved club since the 1970's and is home to a wealth of knowledgeable and experienced shooters and are a sociable group.
We are a 50 yard range unlike others which are 19 to 25ish yards.
Shooting Experiences
We cater for Stag and Hen Parties, Birthday parties or just challenge yourself or your friends.
Book one of our Shooting Packages today.
Speak to us about your next corporate day. We can work with you to tailor our experiences to your requirements to create a unique and memorable team event.
Facilities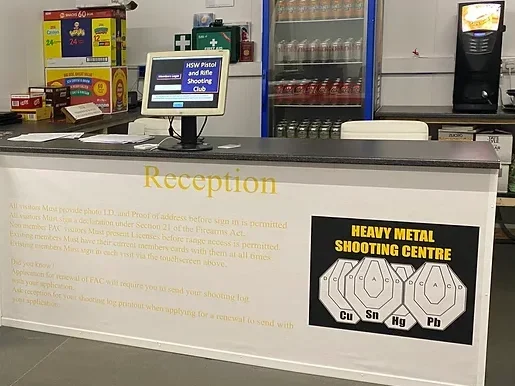 Opening Times
Tuesday 11:30 to 16:00
Wednesday from 11:00
Thursday 11:30 to 16:00
Friday From 11:00
Saturday From 11:00
Sunday from 11:00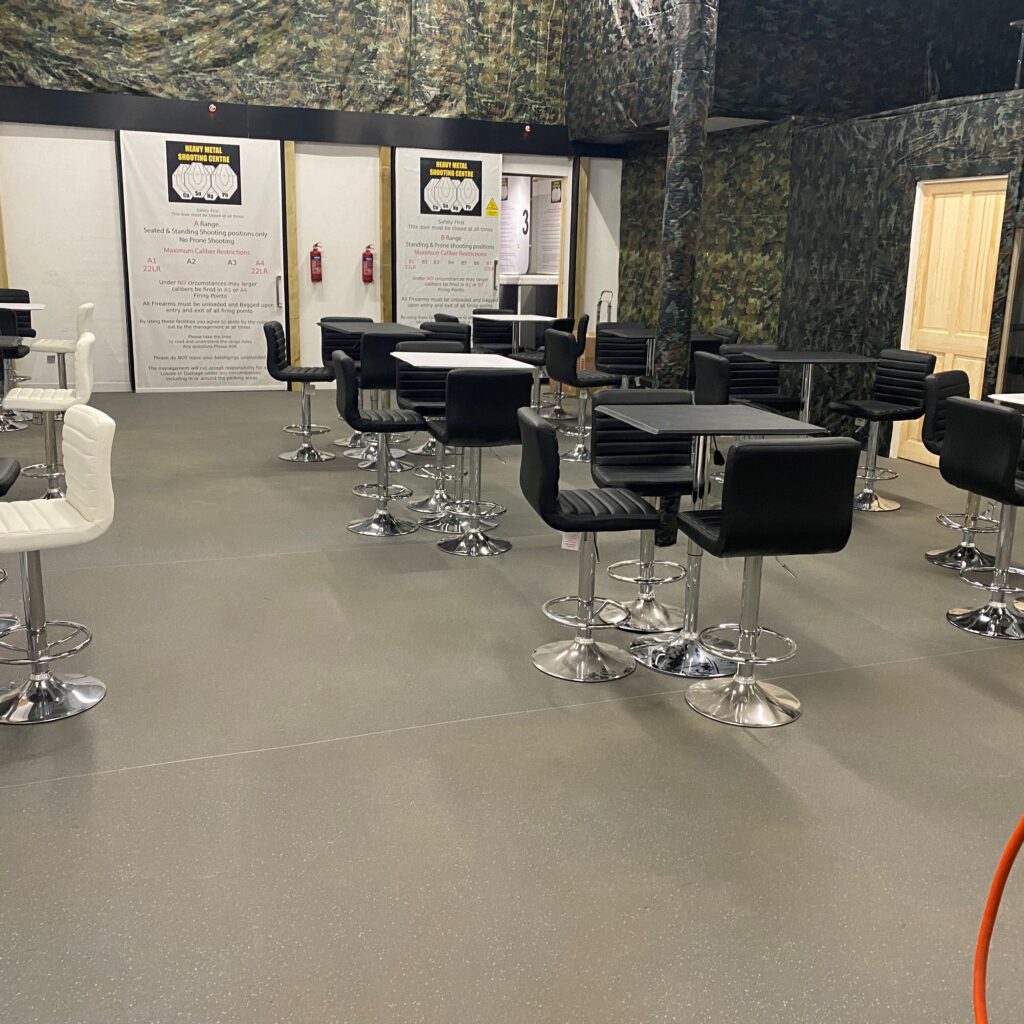 Coffee bar with seating area serving coffee, tea, cold drinks and snacks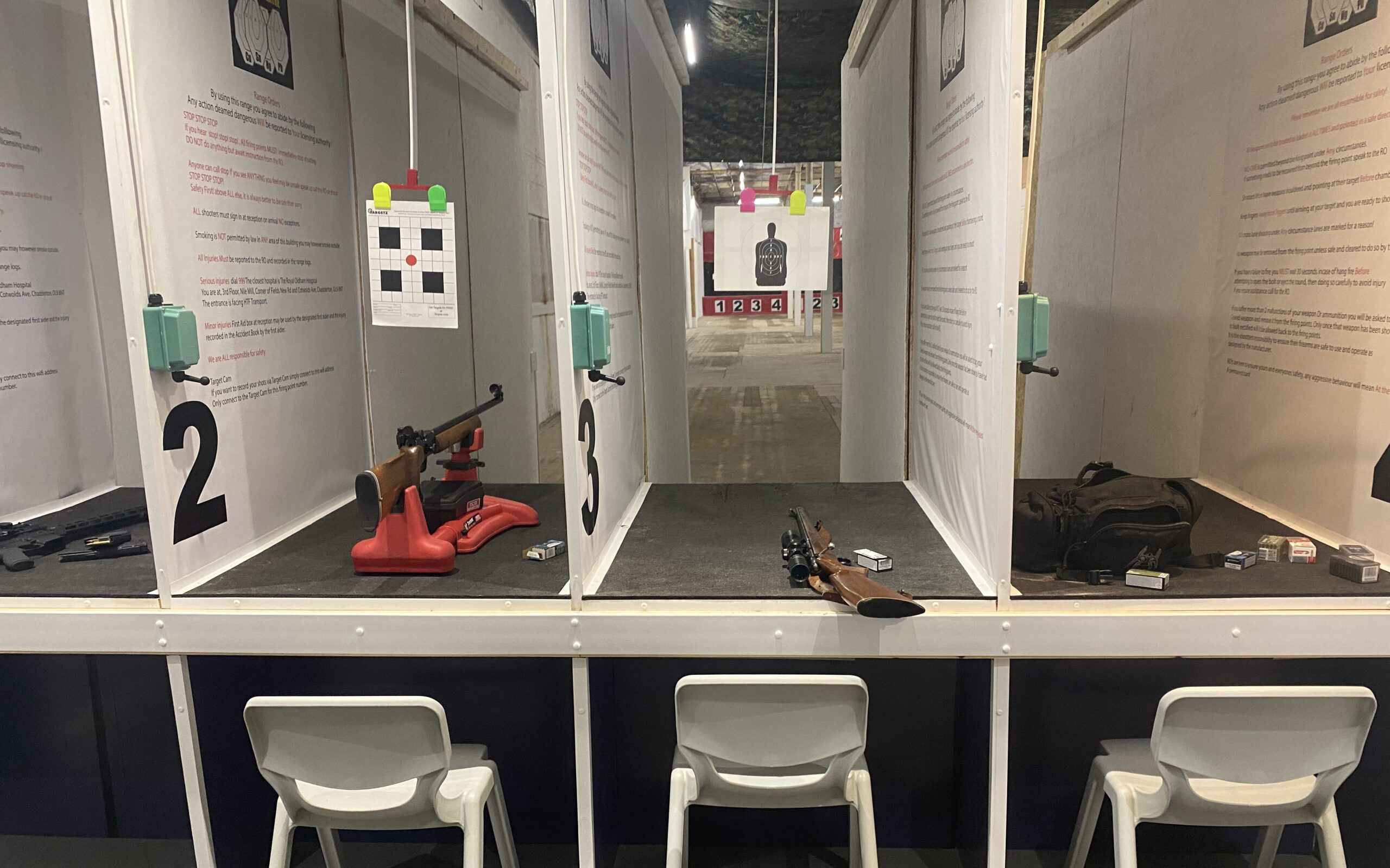 Fully Disabled Inclusive Facilities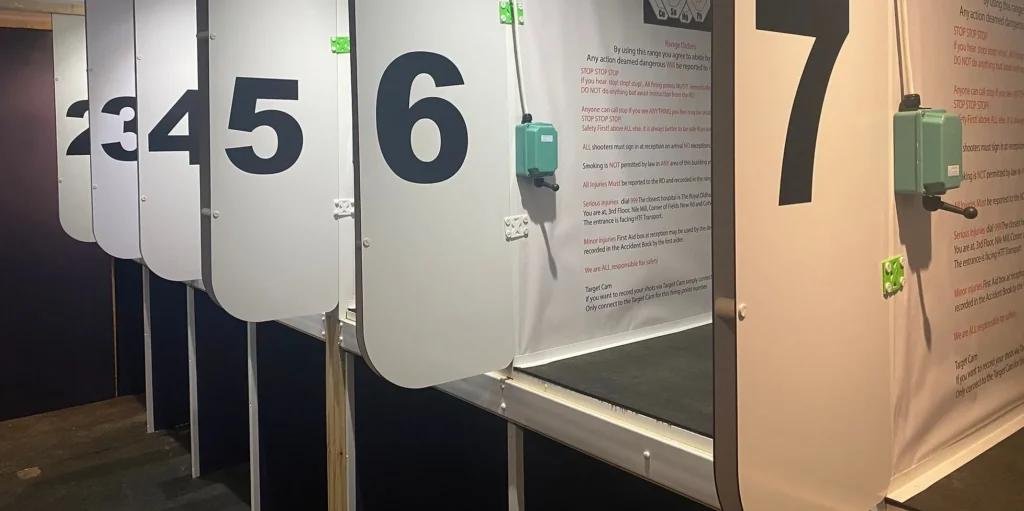 Heroes
Heavy Metal Shooting Centre offer a Heros Discount speak to reception if you are serving or have served in the Military or Front Line Emergency Services.
For example Police, Fire, Doctor or Ambulance Service.
DECLARATION UNDER SECTION 21 OF THE FIREARMS ACT 1968
It is an offence for a person to transfer, let, hire, or lend a firearm or ammunition to someone whom he / she knows or has reasonable grounds for believing to be a prohibited person.
It is an offence for a person who is prohibited by Section 21 of the Firearms Act 1968 to have a firearm or ammunition in his/her possession at any time.
This Section applies to any person who has been sentenced to imprisonment, a suspended term of imprisonment or to youth custody or detention in any young offenders institution for three months or more.
A person sentenced to a suspended or term of imprisonment period between 3 months and 3 years is prohibited for 5 years from the date of release.
A person sentenced to a suspended or term of imprisonment of 3 years or more is prohibited for life.
It is an offence for a person to transfer, let, hire, or lend a firearm or ammunition to someone whom he / she knows or has reasonable grounds for believing to be a prohibited person.
老板挺温柔耐心的,就是都是小口径不太过瘾。
Had a great time. Had time to speak to all of us. My son was over the moon with his present and the way he was spoken to about the weapons.
excellent experience!
Me and my friend visited here and had the best time. The staff are soo lovely. They gave us directions to get there, offered us hot drinks on arrival and allowed us to chill before starting our session. Our experience was amazing. Thank you 🙂
Little hard to find, although directions are on bottom of email.. Great experience, really nice guy who runs it. Overall, really interesting and would recommend. Cheers for a great experience!
What a amazing experience! Wayne was great at explaining all of the safety. I will definitely be back and am thinking about signing up to become a member! Thank you!
Way Of The Lost
2023-02-09
First time member and amazed at the professional and down to earth staff! Made me feel safe and confident getting to learn the weapons in a friendly environment, Charlie & Wayne have been fantastic! Highly Recommend for new and old members alike 👍
One of the best places I've ever been. Nice stuff and great way to have fun
Alex Price-Davies
2023-02-03
Great venue , well laid out with a real emphasis on safety. Really knowledgable team , friendly and concise with instruction; you know you're in very safe and capable hands. Fantastic experience all round. Will most definitely return!
recommends
Had a great day's shoot at heavy metal shooting. Came up from Birmingham with two other people from our club. Very nice and professional range to shoot at. Plus we could use our higher calibre guns at this range. Wayne is an awsome ar builder who sorted out any problems we had with our guns. We will be deffernatly be returning very soon. Also. His shop in the range you could spend all day looking at all the ar15 parts he has in stock.. Brilliant range. Cheers Wayne
recommends
Friendly service, long opening times to suit all working hours, individual range distances, up to 50m for air rifles, light calibres and heavy calibres. A pleasant and helpful team provide a supportive and helpful service.
Dawn Griffiths
2021-12-24
recommends
It's a brilliant place to shoot and the best place learn to shoot, Wayne made me my own 300 blackout rife witch is brilliant to shoot on the 50 meter range. The staff are friendly and helpful, Wayne is more like a friend than the owner. Thanks guy's L Griffiths PS go and talk to them.
recommends
awesome range good clean and tidy brilliant for developing loads very friendly as well and as a bonus motorised targets well recommended 👍
recommends
Great place, great facilities, great range. Dry indoor range ideal for zeroing, load development or just a bit of plinking
recommends
Brilliant, modern, dry indoor range. Motorised target retrieval and target cameras. Very friendly and hugely knowledgeable owners/staff. Fully stocked RFD shop on site! Highly recommended!!! A welcome, needed and amazing addition to the shooting sport!
recommends
What can I say !!! This place is perfect and in the northwest too. I've been waiting for years for this place to be built from hearing the rumours to becoming a full member and shooting it regularly on members nights twice weekly. (And doing rubbish on leader board might I add). A credit to Charlie and Wayne who have worked their butts off to get it to where it is! It has 2 x 50 metre firing points, 1 seated and 1 standing both with worktop. The seating area were you can get a hot drink or a bar of chocolate and soak up the wealth of knowledge from these 2 passionate shooters. An in house AR shop #northwestcustomparts to get all your bits including Ammo. Which in my case has doubled since shooting here but with every bang there's a smile so we'll worth it 😃. If you've never shot before and want to try send them a message and take it from there. Fun friendly atmosphere 10/10
recommends
Great experience the only indoor 50yd range and great shop…for a great day out best place in the north.
recommends
Fantastic Range, great staff with a wealth of knowledge. The on site shop is like a Mecca for the AR-15 shooter. Never seen so many parts and full set ups I would love to have. To add a cherry on the cake the coffee is pretty good too 👍🏼 Wish I could spend so much more time here. Look forward to many more shoots. Lots of competitions and an active club to boot. Get down and see for yourself. Highly recommended. Five stars ⭐️
recommends
Fantastic facility ran by knowledgeable and friendly individuals. I used it to check zero on some full bore rifles in luxury compared to laying in a puddle on an outdoor range! Highly recommended!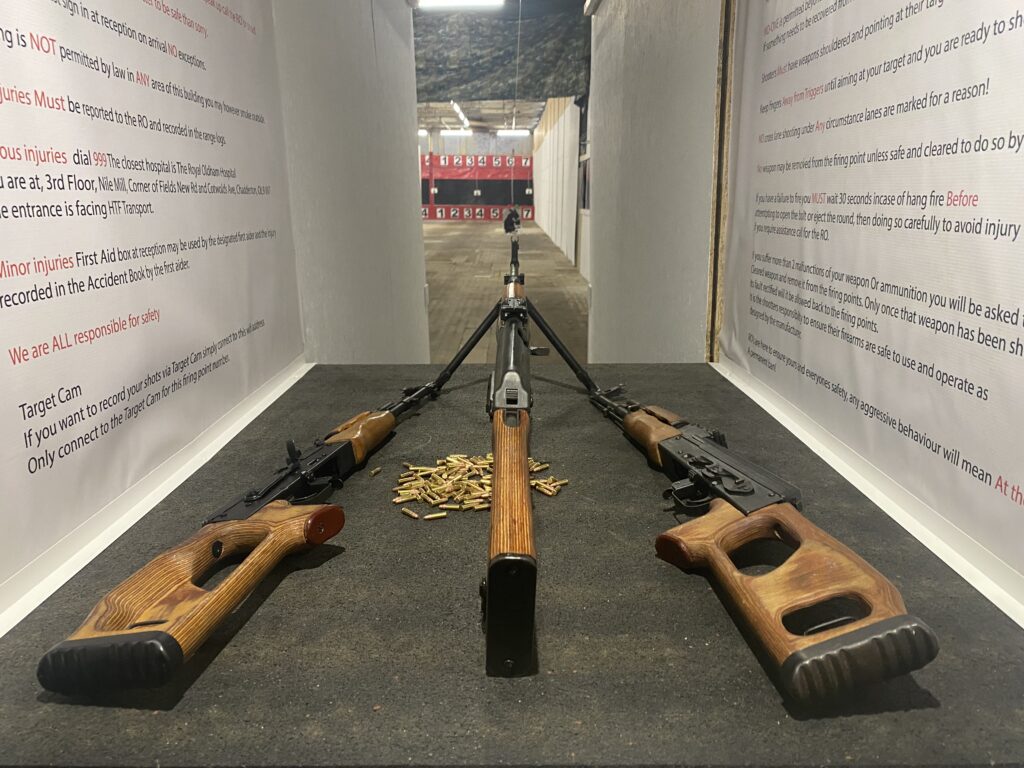 Links